At Julian Chemistry we aim to not only see you achieve top grades in A-Level H2 Chemistry but also help inculcate a love for learning and education through quality teaching. This is part of the legacy left by our founder Julian.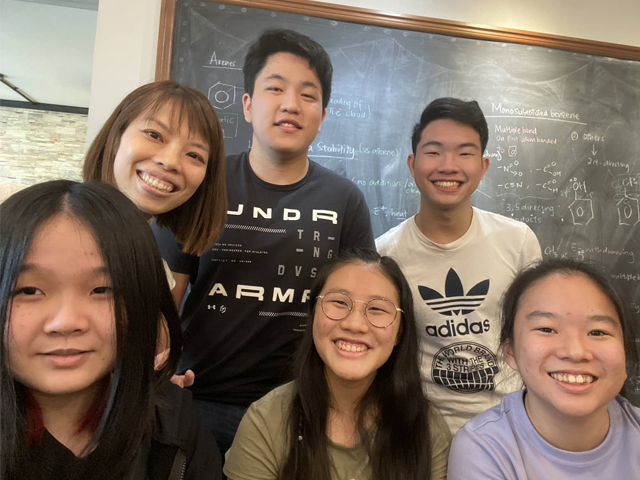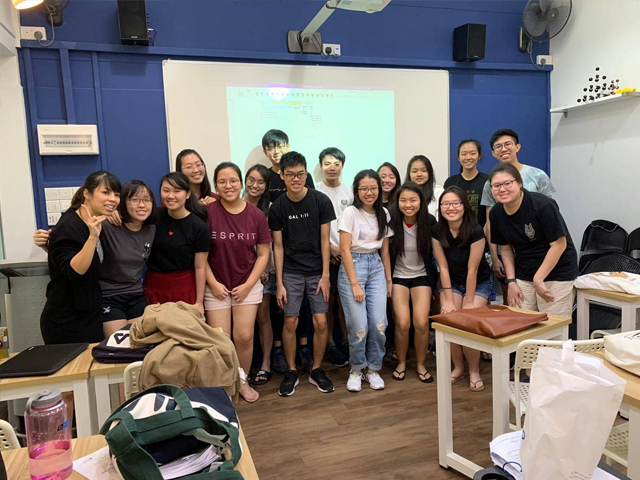 A-Level Chemistry is Hard, But Not Here.
A-levels Chemistry is HARD. It is undoubtedly one of the more challenging courses in JC and it can be traumatic for a student if not treated with the respect it deserves.  This subject complexity combined with the immense importance of doing Chemistry courses at A-levels to fulfill prerequisites for any science-related major makes acing H2 Chemistry an insurmountable task, but is actually very achievable and the success, literally life-changing!
So you might not love A-Level Chemistry right now, but with the right guidance, it is definitely not hard! With Julian Chemistry, you will come to love this very important subject and part of life. So why not try and tackle this seemingly unconquerable beast?
JC Chemistry is not hard when explained by our Chemistry Tutor, Raene
Why Are Our A Level Chemistry Tuition Classes So Effective?
We aim to cater to your Chemistry needs through our expert-designed H2 chemistry tuition program:
Start Your Journey to Success with Our H2 Chemistry Classes Now!
We understand it might seem a bit hard right now, that is why you are here! We agree with you, Chemistry is tough. Without proper guidance, It's easy to fall behind in your class and feel like you'll never catch up. It's not like other subjects where you can simply read the textbook, do the exercises and hope for the best. Chemistry requires true understanding, a lot of practice, patience, and perseverance.
But you no longer have to worry! With our H2 chemistry tuition service, you can understand A Level Chemistry in a way that you will remember for life, just like riding a bicycle. We will help you achieve exceptional grades that will open doors of opportunities and prestige for you. And that's not all, we will have fun while doing that!!
Programme Schedule
Programmes
Schedules
Locked-In Fees
(for every four 2-hour lessons)
Day
Time
Venue
2022
JC 1 H2 Chemistry


(commence on Jan 7 2022)

Fri
4:00pm – 6:00pm
Bishan
$430* (if you register before March 2022)
$450 (if you register from March 2022)
$470 (if you register after June 2022)
Sat
1:00pm – 3.00pm
Online
Sun
9.00am – 11.00am
Bishan
2022
JC 2 H2 Chemistry


(commence on Jan 6 2022)

Thu
5:00pm – 7:00pm
Bishan
$500* (if you register before March 2022)
$520* (if you register from March 2022)
Fri
6.30pm – 8.30pm
Bishan
Sat
10:00am – 12:00pm
Online
Sun
11.30am - 1.30pm
Bishan
Julian Chemistry 2022 Registration Form
Please contact Raene Lim (9022 9581) if you are unable to find a slot that fits your schedule.
By signing up, you would have read the FAQ page and agreed to the fee collection, class swap and withdrawal details.
https://julianchemistry.com/faq/
"*" indicates required fields
Upon successful registration, students' fees will be locked in at the rate that they registered at throughout their stay with Julian Chemistry.
There will be no further administrative or material fees.
No deposit is required.
Who Should Join Our Tuition Classes?
You will be a good match for us if you have some, or better yet, all of these qualities!
A-levels H2 Chemistry Curriculum Framework:
The A-levels H2 Chemistry coursework is provided by the Singapore Examinations and Assessment Board (SEAB) and it covers a total of four papers:
Paper Number

Type

Duration

Mark Value

Weighting(%)

1

MCQ's

1 Hour

30

15

2

Structured Questions

2 Hours

75

30

3

Free Response Questions

2 Hours

Section A: 60

Section B: 20

35

4

Practical Paper

2 Hours 30 Minutes

55

20
The syllabus for H2 Chemistry is divided into the following four sections:
CORE IDEA 1 – MATTER

CORE IDEA 2 – STRUCTURE AND PROPERTIES 

CORE IDEA 3 – TRANSFORMATION 

EXTENSION TOPICS
Each section has different sub-topics that we will go through individually during our weekly H2 Chemistry tuition. Our tutors will quiz students on every single topic while mimicking exam conditions to train them for the actual exam.
Skills Needed to Dominate A Levels H2 Chemistry
As we have come to understand by now that A-levels Chemistry is quite challenging and lengthy, so we have compiled a list of skills that are necessary for students to have when they are head to head with a Chemistry exam. Now you don't have to worry if you don't have some(or all) of these skills, our H2 chemistry tuition will help you attain and use these skills appropriately!
Capability to choose and arrange data from different sources.

Precise analytical skills.

Peak perceptive and comprehension skills.

Skills of using apparatus to make precise measurements and spotting errors.

Skills of using recorded information to make informed, logical interpretations.

Potential to produce valid speculations on scientific experiments.

Inquisitive thought process when approaching questions.

And finally, a thirst to learn today because as a wise man on the internet once said, "Your future depends on what you do today. And your today has already started."
Why Choose Us for Your JC Chemistry Tuition
At Julian Chemistry we aim to not only see you achieve top grades but also help inculcate a love for learning and education through quality teaching. This is part of the legacy left by our founder Julian. 
Julian had a bold vision: To bring across quality teaching materials to all students especially to the underprivileged.
And today our organization is actively working to fulfill this aim. We have a genuine belief in the power of high-caliber teaching and guidance, and for that reason only we have kept the best and most highly regarded tutors with us through this journey. 
Furthermore, our reasonable prices for A-Level chemistry tuition have allowed a far greater number of students to get help through our organization.
Instructing this tuition class is our chemistry tutor, Miss Raene Lim, the keystone of all our strategies and visions. She is our principal tutor who spearheads our top-notch Chemistry programme. Awarded as the Most Caring Teacher and getting nominated for the Outstanding Youth in Education Award, Raene's credentials speak for themselves. Her exceptional stats include 18 years of teaching experience and 90% of her students achieving A/B grades in their H2 Chemistry exam. Raene is an invaluable teacher who will be hand-in-hand with you during your Chemistry prep.
Finally, we are committed to molding a strong character in our students while teaching them so they can be independent and powerful individuals once they leave our umbrella to make their mark on the world!
So, all in all, yes we can and will help you in acing A Level Chemistry but we are working for much more than just grades, we aim to fulfill the vision of our institution. Join today and be part of the change with us.