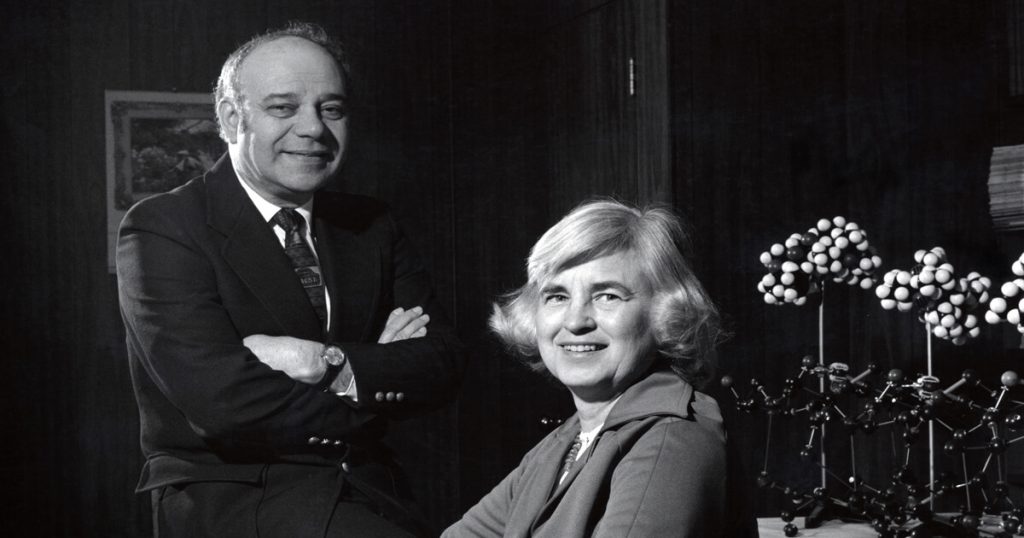 When you are up to your eyeballs in school work, prep classes at a Singapore chemistry tuition center, self study sessions while also trying to retain a semblance of a life, it can be hard to look ahead and see a bright future in your chosen field. That's when stories of people like Isabella L. Karle can serve to inspire you and push you to success in your A level or O level chemistry studies. Find out more about Isabella L. Karle's amazing contributions to science!
Early Persistence
When Isabella Karle was young, she was discouraged from pursuing her love of chemistry. A teacher of hers once said that it wasn't proper for a girl to study chemistry. Karle ignored that negative advice and pressed on, inspired by the life of Nobel Prize winner Marie Curie.
She studied chemistry at the University of Michigan and received her bachelor's degree in 1941. Karle then went on to achieve a master's degree just one year later, and two years after that she earned her PhD.
A Marriage of Minds
During her time at university, she was seated alphabetically next to her husband, since her maiden name was Lugoski and his was Karle. The two of them developed a friendship, which later led to love and a lifelong marriage.
Jerome Karle supported his wife's passion for chemistry. Two years after he began working at the Naval Research Laboratory, she was hired there as well. They often worked as a team, along with other brilliant mathematicians and scientists and the NRL.
Her Life's Work
Isabella Karle was a part of the Manhattan Project during World War II. During this time, she created a new method for extracting plutonium chloride from a mixture including plutonium oxide. She also did groundbreaking work on molecular structure, especially with molecules in their vapour state.
Her husband Jerome, along with another scientist, worked on X-ray scattering techniques that allowed a better identification and duplication of crystal structures. Isabella lent her expertise to the project and helped the team discover more practical ways to use the new technology, especially in the fields of pharmaceuticals and fabrication of synthetic materials.
Because of this project, Jerome Karle received the Nobel Prize in 1985, jointly with his colleague Herbert A Hauptman. After receiving the award, Jerome expressed his wish that the Nobel Prize would be given to Isabella as well. He said, "I can't think of anyone who is more qualified than my wife."
Prizes and Honours
In 1988, the Royal Swedish Academy of Sciences gave Isabella Karle their Gregori Aminoff Prize. In 1993, she received the Bower Award and Prize for Achievement in Science, a prize worth $250,000. Other honours bestowed on her included the National Medal of Science and the prominent Navy Distinguished Civilian Service Award.
Legacy
The Karles had three children, all girls and all successful scientists. After a long and distinguished career, Isabella Karle retired along with her husband in 2009. Although Jerome died in 2013, she lived until October 3, 2017, when she died at the age of 95. The two chemists were married for 71 years.
Inspiration for Your Career
As you prepare for your career in chemistry, you may feel discouraged from time to time. Working with a qualified tutor from Julian Chemistry can be incredibly helpful, but it's also a good idea to read some stories of other scientists and chemists who worked hard and achieved brilliant success. Through their lives, you can catch a glimpse of the amazing possibilities for your future.